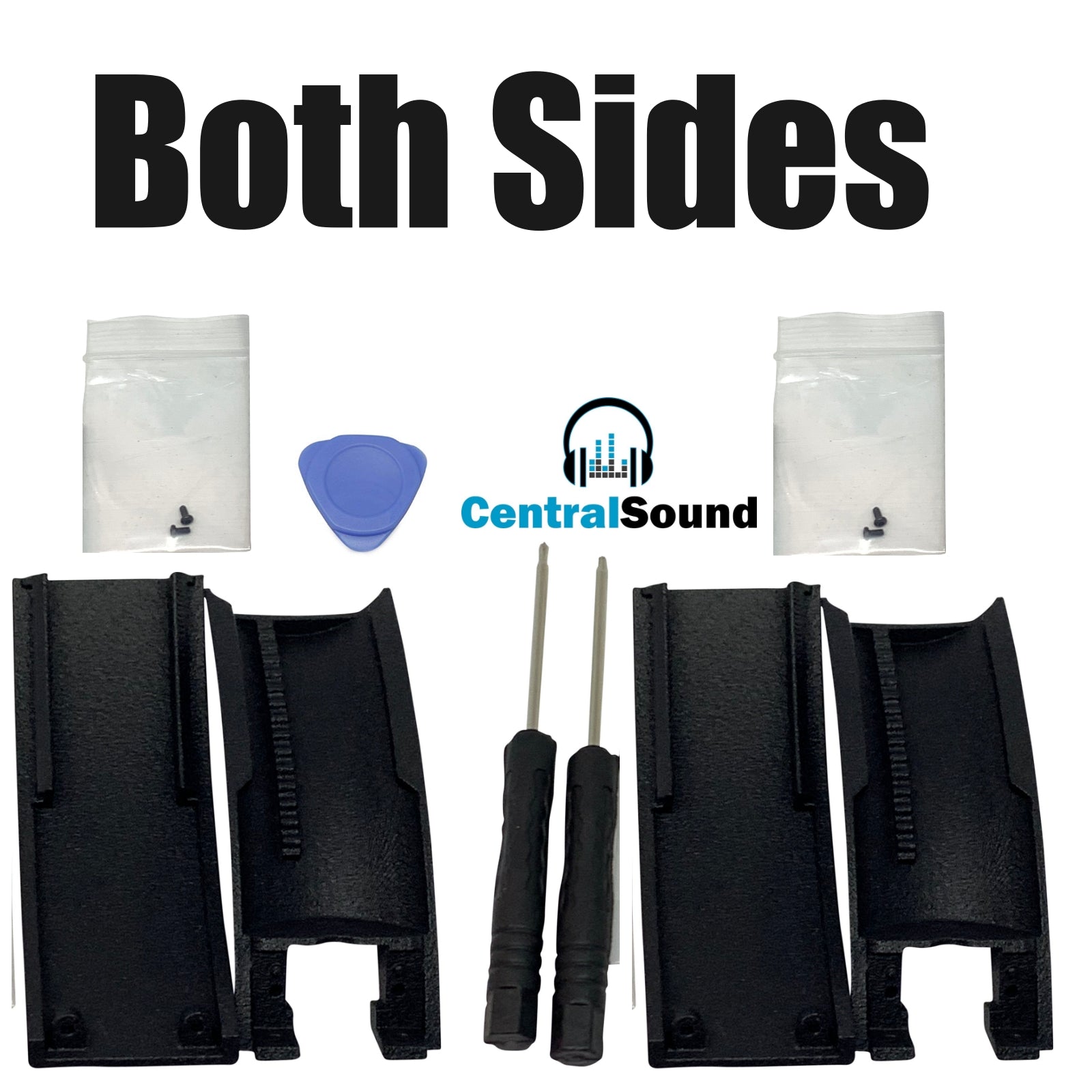 Replacement Side Cover Slider Part UPGRADE KIT for Sony MDR-1000X WH-1000XM2 Headphones
---
Replacement Side Cover Slider Parts KIT for Sony MDR-1000X WH-1000XM2 Headphone 

For Sony WH-1000XM3 Parts Click or Tap Here

Each kit contains the necessary tools and instructions to replace your broken inner and outer covers.  (NOTE: The color of parts are black and will not match the color of the original Sony parts).  These are replacement parts designed and manufactured in the USA 





*Designed and manufactured in the USA 

*Manufactured with state of the art multi-jet fusion technology

*Made out of solid, yet flexible,  SUPER STRONG PA-Nylon 12 material guaranteed to last FOREVER!

*Temperature resistant up to 130 degrees Celsius

* Sweat and waterproof

*Included with your purchase is a LIFETIME WARRANTY

*100% Satisfaction Guaranteed or your money back

* We proudly stand behind our products




NOTE: The texture of some parts may have some roughness due to the manufacturing process. This roughness does not in any way affect the performance or durability of our parts.